A New College Application for 2016-2017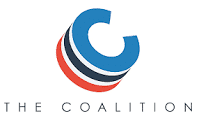 A whole new college application will be launched this fall of 2016, one more change that the class of 2017 will endure! But change is not always bad, in fact, the new Coalition for Access, Affordability and Success has launched a new Application. More than 90 prestigious higher education institutions have joined in the effort to bring this opportunity to students. Some of those colleges include the University of Florida (with the big news that it is now Coalition-Exclusive, meaning that they will only receive the Coalition application for their admissions process). This new system avails opportunities, particularly for lower income students and their families.
The coalition application will allow students the following opportunities:
To start early thinking about their college plans and future
To use technology to help level the playing field
To provide information early about higher education and careers, which should support reflection and self-discovery
To have a platform that helps students ethically at a high level, a trustworthy information system related to college admissions and career development\
To provide a useful suite of tools in support of student engagement
To bring an opportunity for student to think about their high school experience in ways that will be useful for college admissions later on
The coalition application is composed by:
The locker – will become live by the end of April.
This is the area within the Coalition Application where the students begin to create their online profile as they think of their college preparation process, not really part of the application process but part of the previous planning process. Colleges have no access to the locker. It is a repository or online storage area, a digital space for usage later on, and where they can get feedback/collaborative input if they want. They can choose to share or not any materials. It is where students control content. It will hopefully serve to create self-awareness. The locker will not automatically start the admissions process, it is just a place to store information privately.
The collaboration platform – will become live also by the end of April
In this area, students will be able to invite recommenders, reviewers, teachers and all parties they want to involve in the admissions process. It is not intended, however, to communicate with colleges but instead, for use between the student and his/her mentors, people who can add value to their admissions process by providing feedback on the student profile. Counselors and mentors will be able to comment on items that the students share with them
The application portal or the Coalition Application per se – Available in July
This is where the student will fill their information and submit it to the colleges of their choice. This portal will serve as the Common Application has in the past for the colleges who avail it. The Coalition Application will have a similar structure to the CommonApp, with supplemental information requested by each college, however, it will allow a student who has a document in the Locker to include that document automatically, if the college allows it. There will be a quick and easy interphase between one area of the Coalition platform and the others, allowing students to store, and then share documents as they desire, in support of their admissions process.
Here is the full list of the institutions that are part of the Coalition Application – http://www.coalitionforcollegeaccess.org/members.html