Do you know how to become effective in your job search?
Job Search can consume hours and hours of work – looking for a job can become in itself a full-time job . If you don't know where to start or you want to maximize your job search effectiveness, EduPlan provides Job Search Coaching!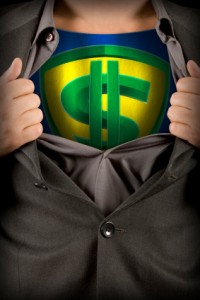 We will devise a job search strategy for you to achieve as much as possible as soon as possible!!!
EduPlan provides you with strategies to get your foot on the right doors fast!
Once you secure that interview and you need to take the next step, we are ready to help you determine if you are earning what you are worth, what to do if you are not, how to negotiate a new offer or a raise. A compensation package that suits you can be negotiated without endangering your job opportunity.
Salary negotiations are a lot about strategy…
If you dread those salary discussions, our coaching will provide strategies to win the negotiation game! This is one investment that will pay off in your career short and long run!
JOB SEARCH PACKAGES:
SOLUTION COACHING: Three Hour Block of Job Search Coaching / Support plus EduPlan Job Search Guide on how to Increase your Paycheck with your next Career Opportunity
You choose the topic, EduPlan helps you define the outset. Clients typically want to know what they can do better or how to overcome a specific obstacle. Coaching is by telephone and/or email and chat, or in our offices. This option can also be used as a trial before buying the Full Coaching package. The fee you pay with this program will be deducted from your Full Coaching package, if chosen within six months of service.
FULL COACHING: Six Months Unlimited Coaching / Support
With the Job Search Coaching Full package, learn to overcome issues so that they do not become objections when looking for employment. Grasp basic concepts and understand how to enhance your results by optimizing every aspect of your job search.
Whether it is networking, negotiating, interviewing or seeking opportunities, we will guide you through the process and provide expert advice on how to enhance your opportunities. Personal Branding is included in this consulting package (valued at US$2,900).
We will troubleshoot your process, add finesse to what you are doing right and bring your differentiators to light for recruiters and employers to see. You will learn to create your best resume, elevator pitch, cover letter and thank-you letters. Mock interviews and role playing are used as needed.
EduPlan and your EduPlan coach is available as a sounding board throughout the process. Phone, email and chat are used as needed. You determine the pace and priorities.
YOU NEED OUR EDUPLAN FULL SERVICE JOB SEARCH COACH IF YOU:
Have been looking for employment for over three months and are not getting offers
Are not getting callbacks after conducting a first interview
Are not sure how to address specific topics during the job search process, including interview, negotiation, and presenting yourself successfully
Have not looked for a job for more than five years
Want to perfect your resume and interview style
Are over 50 years old
Want to transition from a Mid-Management Position to a Senior-Level position, or from Director to Vice President / C-Suite Executive
Need a sounding board as you navigate the job market
Have issues that create obstacles to getting hired such as being of International Origin, not carrying a degree required for the targeted position
Want expert networking advice to create connections to people who can provide leads and opportunities
OUR FULL COACHING PACKAGE INCLUDES:
Six months of Unlimited access to Claudine Vainrub, Principal of EduPlan and Careers Expert through this comprehensive program using telephone, email and chat
Personalized, highly targeted job search coaching that starts with Personal Branding and your own Guerrilla Marketing Plan for Job Search
Development of an outstanding resume, resume addendum, bio, elevator pitch and other marketing tools
Clear definition of your objectives and how best to accomplish them
Techniques and processes to help you gain control over your job search
Role Playing to support your interview process, including mock interviews and expert interview coaching
An available sounding board to walk you through every job search encounter
Effective assistance with negotiating, problem solving and reference positioning
Proven guidance for effective networking
Contact EduPlan and Claudine Vainrub to discuss a personalized job search coaching program