Financial Aid Changes to Prior-Prior Year and October 1st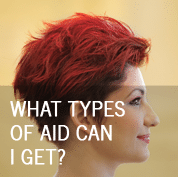 The Financial Aid process just had a much needed face-lift! Approved by President Obama recently, colleges will now work with tax information from families not from the year before, but from two years ago, and filing will start on October 1st! Not January 1st, October 1st! What exactly does this mean in numbers? Let's give an example:
If a student is entering college in 2016, when they completed their first financial aid application, they needed information from their 2015 taxes. Correct?
Now, a student entering college in 2017 will complete their first financial aid application with information from their 2015 taxes. This is what is called Prior Prior Year or PPY, and the new system to request financial aid.
Prior Prior Year means that now, you no longer have to hurry your CPA to report taxes. You will be working for financial aid purposes with the tax returns from two years ago, which you should undoubtedly have with you by October 1st of the academic year you will be applying to college.
In the past, the admissions process often was put on hold until tax returns were filed, at least until receiving the final tax returns from the family. Since most of us will have the tax returns by October 1st, no matter what, colleges will no longer have to delay the process of granting financial aid. They will have real numbers to work with, which makes their offers accurate and cuts a lot of time in reprocessing.
Most colleges will still release decisions along with financial aid offers by the deadline of April 1st, due to lack of Pell Grant information. However, there will be more opportunities to receive an accurate financial aid package when receiving an acceptance letter.
Some good news as well is that the FAFSA will continue to offer the IRS Data Retrieving Tool, which makes FAFSA filings less likely to not be audited.
The Department of Education through its Federal Student Aid Office is hoping in the years to come to simplify the awards and move towards offering one grant and one loan, instead of multiple. Nevertheless, this might take years. For now, the process has been streamlined for the benefit of all families and admissions candidates.