How Early Can You Start Planning For College?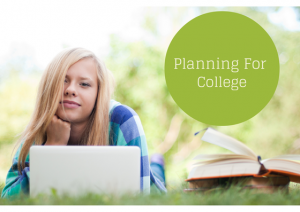 Most people think that starting for college is something to be considered when they are their senior years of high school. It's actually better to start plans and preparations for college much earlier. Actually the right time to being thinking about college is around the sixth or the seventh grade.  Why?
This is the time when a student's skills and abilities start getting shaped up. They are given opportunities to enhance their talents and skills, as this is the time for joining extracurricular activities. This is also the time when they would start to like certain subjects and probably not like others, which is a point to be corrected right here itself.
If you start planning about how to get best prepared or college, right here, you are more focused, sharp and develop life  skills sooner than otherwise. All this helps when the time comes for you to begin vigorous preparations for college.
Planning early for college needs considerable thought. Here is a look at how you need to prepare yourself throughout your high school years, so that you come out with the best grades and enroll into a college of your choice.
Preparations in Sixth Grade
Freshman year in school is the time to get organized about studies and prepare yourself mentally for what's ahead for you. Your study time must be well organized, as such habits set in clearly now and become high useful in later years.  You also need to:
Enroll in extracurricular activities that will be helpful for later, and especially when you apply for college. The sixth and the seventh grade is the time to think and get started in this.
Enroll in school programs that help to enhance academic skills. Some subjects are easy, while some take time to understand. A strong foundation is very important to get good grades throughout high school. So, check out academic programs that enhance your skills and abilities equally in all subjects of study.
Preparations in Eighth Grade
In the eighth grade it's time to think about taking challenging academic courses. At this point it is important to consult with the school counselors so that you can take the right decision. This is also the time to take up AP courses.
Preparations in Junior High School
Junior high is the time to study and prepare for PSAT exams and AP exams. This is also the time to check about the various majors offered in colleges.  This gives you a better idea of the kind of courses you want to take from now onwards and help you focus more on that.  Here what you also need to look into:
If you are a member in a club, consider taking on leadership roles here. This will help to bring out your personality and help you to understand how to plan and be well-organized. Junior high school is the time to take on such roles and responsibilities.
Junior high is the time to concentrate more in academics and personality development. Doing voluntary work is a good thing at this time, as this gets you across to different social situations and people.
Preparations in Senior High School
Once you come to senior high, it is time for you to narrow down the list of colleges you want to apply. High importance needs to be paced in getting good academic score in your subject of study.  Extra curricular activities are important but not the only and only thing that you should concentrate. So keep this in mind
Now is the time to take the SAT test and collect letter of recommendation.  As soon as parents file their income tax form, you have to put in your FAFSA.
Those looking into scholarship should look into the various programs available and single out those that they want to take.  Taking to college recruiters for fee waivers is a good option.
Referred Links:
http://homeworktips.about.com/od/preparingforcollege/a/collegeplan.htm
http://www.greatschools.net/content/countdownToCollege.page
http://www.teachersfirst.com/par-plan.cfm
http://www.jumpstarttutoring.com/faq_new.php
http://www.eaop.uci.edu/faq/index.html