Inspired by Plato and a Strong Literary Diet
Frank Bruni tells us about an innovative seminar on The Opinion Pages  HERE.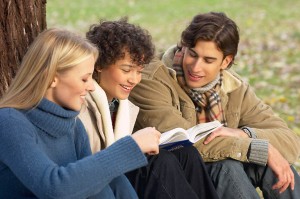 "This was the seminar's sixth consecutive summer and the first in which the number of students rose to 30 from 15. The course intends to get them ready for higher education, and that isn't unusual in and of itself. Many summer enrichment programs attempt as much.
But the distinction of this one and the reason it should be replicated is that it doesn't focus on narrow disciplines, discrete skills, standardized tests. It doesn't reduce learning to metrics or cast college as a bridge to a predetermined career…" Read more HERE!