It's Not Too Early to Sign up for Fall Tests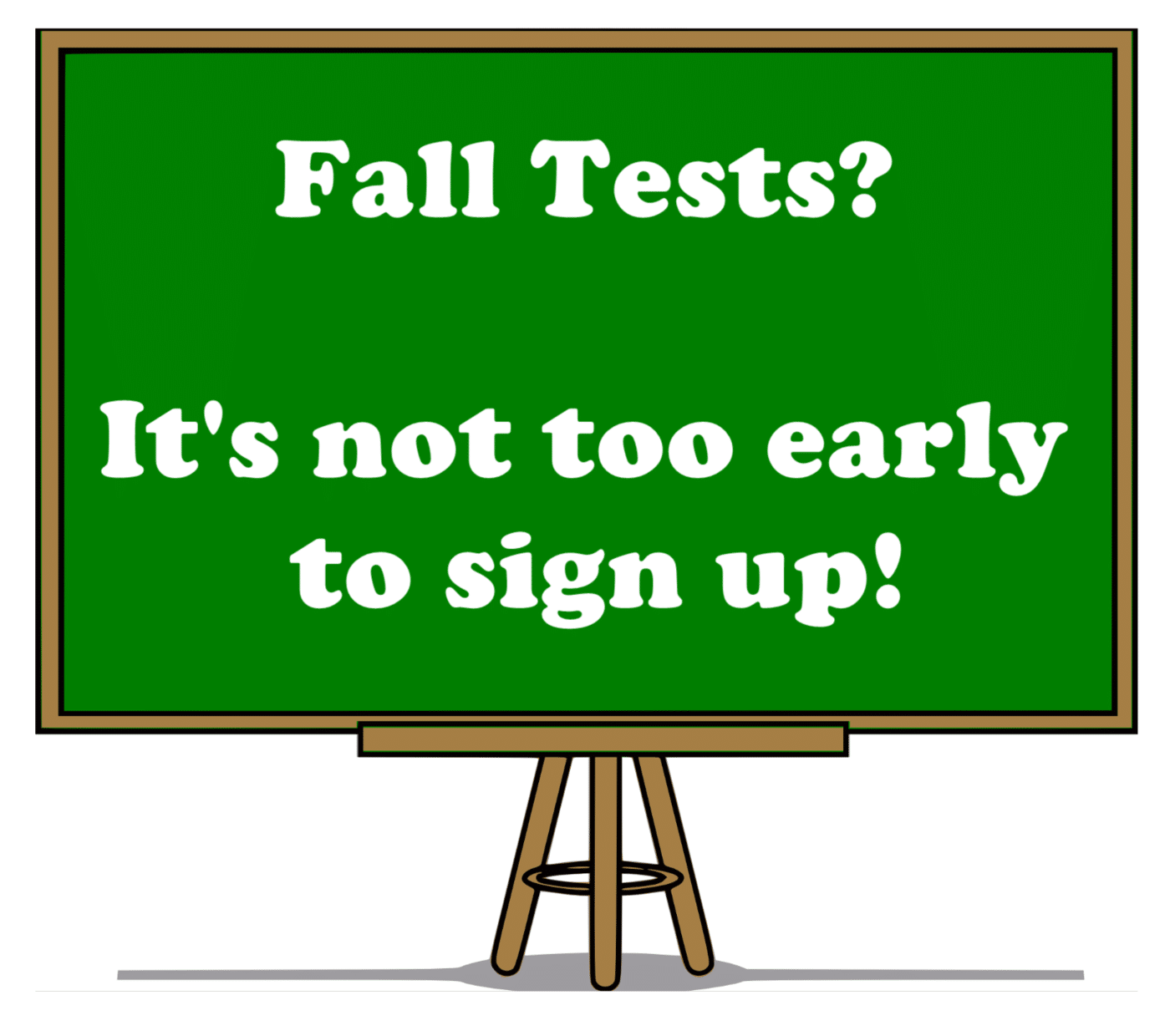 It's not too early to register for SAT or ACT tests if you are going to start taking them in the fall. Register in the summer to get best choice of locations, as some locations will fill up.
Don't stress!  Keep ahead of the game registering today. Test requirements, such as SAT subject tests, are listed as part of the Testing tab on your portal. Once registered, you will receive automatic reminders of registration dates and upcoming tests. Your parents can be included in the automatic reminders too – so they know you are on staying on top of registration dates and test dates.