Making the Right Decision on Which College to Attend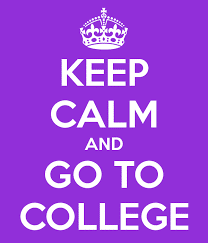 First and foremost, congratulations are in order! You have been accepted to college- the hard work has paid off! But if you have received multiple offers, you might now be faced with choosing which college to go to. For some that may the hardest part of the entire application process, but don't stress!
Here are our top tips to help you to decide which college is right for you:
Visit, or revisit the colleges that you have been accepted into
Although you probably already gathered a lot of information about the colleges that you have been accepted into, if you are sitting on the fence about any particular college, then digging a little deeper and taking another look can really help you to decide which one is the place for you.  Attend open days on campus, accepted student events, and/or pre-orientation programs that are run by the colleges themselves as these will all give you the opportunity to see more of the college, meet future classmates, and ask questions. Great people to get answers from are staff and faculty members, and current students who will really be able to tell you exactly what the college is like. If you can't visit the college itself then the next best thing to do is to come up with a list of questions about the college and call the admissions office. They should be able to help you learn more about the college than you could if you were to just look through the prospectus.
Talk to friends, peers, or family members
Your friends, school mates and family members who have attended or are still at college will all be great people to talk to about making the final college decision. They will be able to give you an insight into what factors they considered when they made their choice. Also, if you know of any alums of the colleges that you are considering who you could talk to, then make sure you do because they will be able to give you loads of information about their whole college experience- from the first day, to graduation.
It is not a fun topic to talk about or consider, but you really must review your finances when you are making your final college choice because cost is usually one of the most important factors in many a college decision. A good place to start is to talk to your family about which colleges they think would work for you best financially. It is important to remember that colleges will offer different scholarships, and varying levels of financial aid. It can all seem pretty overwhelming, but there are tools online that will allow you to compare the aid offers from the colleges you gained admission to, and this can be a great way of assessing your options. You should also think about whether you may want a job whilst you are at college, and if so, then looking into the employment opportunities at the college and in the local area is a great way of making distinctions between your college options. Another important aspect to consider is travel costs because they can add up if you are going to be travelling to and from school every day. Make sure to revise the total cost of college and whether you will have to pay out of state tuition fees at any of the colleges you are taking into consideration. If you do, then review the scholarship awards to make sure you are not at a high risk of losing it during your second year of college. Review the conditions of your financial award package to understand them and assess risk. A worse case scenario situation is for you to lose your scholarship funds and have to come back home after a year at the school of your choice due to lack of financial opportunities.
At the end of the day you are going to college in order to get a degree, and therefore your academic track should be one of the most important factors in the decision making process. Of course not all entering students will know exactly what major they will be taking, but if you do have an intended academic program, then it is important that you look carefully at what the core classes are, what you will be required to do, and what the mandatory elements are in order to graduate. Even if you don't know what course of study you are going to take, considering factors like class size, examination styles and teacher credentials are all important factors in the college decision making process as they could affect how well you do. A great way to get loads of information about academics is by speaking with professors at the colleges in your list. When you are not sure of your academic path, take under consideration if the college offers many opportunities to explore and then enroll in various programs. In this way, you are opening options and not limiting yourself.
Sports and Extracurricular Activities
Although college is for learning, it is also for developing your skills in other areas of your life and is a great place for meeting new people. Therefore you should consider which societies, volunteer organizations, varsity and intramural sports teams, music groups and artistic activities are offered at the colleges that you are considering, to make your college years the richest and most fulfilling of your life, so far…
Credentials and Accreditations
If you are hoping to study an area or industry that requires specific credentials or a particular accreditation, then you must ensure that the college you end up attending offers all you need for advancement in your career. If you don't consider this, and end up going to a college that is not accredited or that does not offer a path to accreditation, then you could end up unable to graduate with the degree you were hoping for, not allowed to practice your profession, or at the very least, not get the best return on your investment.
It may sound silly, but when you have a number of different colleges to choose from, it may come down to which one 'feels' best. A great way to gauge this is by visiting the colleges individually, finding somewhere quiet to sit and just soaking up the atmosphere. This will allow you to experience what it is like at that school, and will help you to get a feel of the place. Also, approach students randomly, if possible, and ask questions regarding their experiences at the college. After this exercise, you will get a better sense of which college environment you feel most comfortable at, and that could be the clinching factor in your decision making process.
Make a pro's and con's list
The ancient art of making a list of good and bad factors about each college should not be overlooked- it is one of the oldest tricks in the book for a reason! Making a list of pro's and con's of each potential college and comparing them against each other can help you to make your final college decision. If you are unsure where to start with making your list, then find people who you trust–parents, your counselors at EduPlan, or friends–who you can ask for feedback. This process can be helpful as an outside perspective and an opportunity to discuss different factors with a second party can help to drive your decision.
The best advice that I think I have ever been given with regards to making the college decision is not to stress or worry about choosing that one perfect college, because there really is no such thing. Your college experience is what you make of it. It is what you do, who you meet, and the opportunities that you take while you're at college, that matters more than the college name on your certificate. Additionally, if you feel pressured and anxious about making the decision then it is very unlikely that you will be able to think clearly, and this might affect your judgement. It is also important to remember that at the end of the day, the decision you make about which college you go to, although important, does not have to be final. The #1 aspect to consider is your happiness, and so if it turns out that you are not happy at the college you do end up attending, then there is always the transfer option.
Once you have made your mind up…..
Finally, once you have made your decision about your college, you should then contact the schools that you will not be attending so that they can offer up your spot to other worthy candidates. It is also really important to remember that even though you have accepted your college spot, you should not just coast through the rest of your high school career. The acceptance from the college may be conditional upon your senior year graduation grade- so keep working hard and avoid Senioritis!
Congratulations on a job well done with your college admissions process! Now, you have earned a great reward as you embark in what will be the next best four years of your life!