PSAT – A Path to Success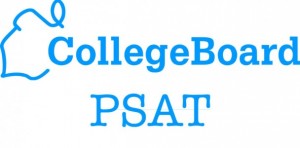 They say that practice makes perfect. It makes perfect sense, therefore, that students hoping to get a perfect score on their SATÂ (and who wouldn't want a perfect score?) should take the PSAT once or twice to prepare for the real deal. Geared towards high school sophomores and juniors (though you can take it earlier than Grade 10), the Preliminary SAT/National Merit Scholarship Qualifying Test, is cosponsored by the College Board (the good people who bring you the SAT) and the National Merit Scholarship Corporation. Not only is it a means to allow you to prepare for the test that really matters, but it also increases your chances at winning a merit-based scholarship. This is your golden opportunity to give the SAT a try without worrying too much about what the colleges will think, and to get your name entered for potential scholarship money. This year, the PSAT/NMSQ will be offered on October 15th, so go see your school counselor ASAP to get yourself registered.
Every year, approximately 3.5 million high school students take the PSAT. Â The main reason why so many students feel inclined to take this test is that it gives them the chance of a dry run through of the SAT without their scores showing up on their college application. While, accounting for the younger students, the PSAT/NMSQ is easier and shorter than the SAT, it still gives you a good idea of what kind of questions to expect and the test format.1 The PSAT/NMSQ is composed of three sections: Math, Critical Reading, and Writing Skills. Most of the questions are multiple choice, though be prepared for some open-response math questions. You can get a feel for what to expect by trying the PSAT/NMSQ practice questions on the College Board website.2
Once you receive your results, you get a clear picture of your strengths and weaknesses, so you know what subjects need more work. The College Board provides in-depth, personalized feedback for each question. You can also see how your scores compare to your peers on a national level. It is only in Grade 11, however, that your PSAT/NMSQ scores will be sent to the National Merit Scholarship Corporation who will determine if you are scholarship material. If you do particularly well on your PSAT/NMSQ, the NMSC will send scholarship applications to you through your school.3 It stands to reason that taking the PSAT/NMSQ in Grade 10 can only work in your favor. Â Not only does it give you a practice run for the PSAT/NMSQ in Grade 11, which flags you up for free money, but, it is also good practice for the SAT in Grade 12.
Yet another advantage of taking the PSAT is that, by ticking a box on the test sheet, your name ends up on a host of college mailing lists and you will find yourself receiving information from a vast array of universities from all over the country. This could be very useful if you have not yet decided where you want to study. Even if you think you know where you would like to apply, it is good to know your options. It never hurts to broaden your horizons and you just might discover a university or two you hadn't previously heard of.
Of course, nobody really likes to take tests, but the advantages of taking the PSAT/NMSQ make it a thoroughly worthwhile endeavor.  You know you will need to study and prepare for the SAT anyway, and the PSAT/NMSQ is an ideal way to get a feel for the SAT.  It will help you determine which subjects require those extra hours of study, and, with enough practice and high scores, this test could even be your ticket to a handsome scholarship.  Whether you are a sophomore or a junior, let October 15th be the day you take yourself one step closer to a perfect SAT score.
References:
1 Ivy Global SAT. Canada. (24/09/12)
http://www.ivyglobal.ca/sat/psat_test.asp
2 PSAT/NMSQT. Preparing. College Board.com (24/09/12)
http://www.collegeboard.com/student/testing/psat/prep.html
3 National Merit Scholarship Corporation. (24/09/12)
http://www.nationalmerit.org/entering.php