State Scholarship Deadlines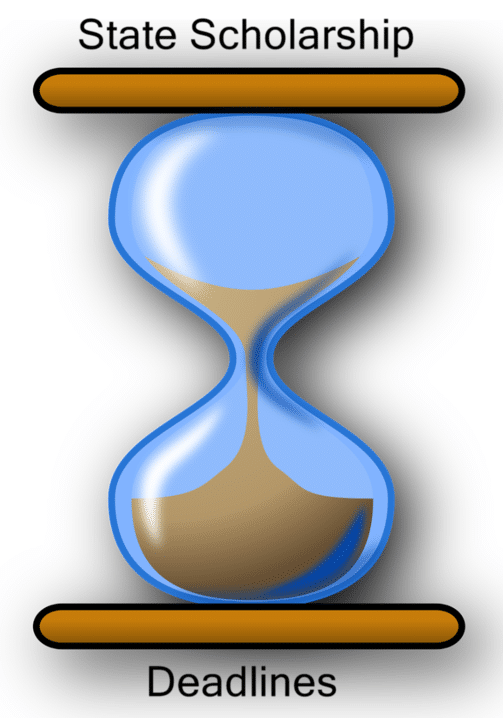 Many states have connected their scholarship programs to the FAFSA. It makes it easy to apply for a state scholarship through the FAFSA, as long as you make the deadline. Review the 2016-2017 document to see the deadlines for your state.  Don't miss out! Set your calendar to submit by due dates.
Finding the Due Dates
Some programs direct you to check with the state agency. Others have due dates after April. Check your state for deadlines and steps you need to take to be considered for any state scholarship.
If you are in Florida, here is the link to Florida Bright Futures, arguably the best scholarship programs available in the state.