Tips for Students: Staying Safe while Abroad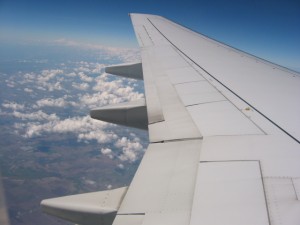 Traveling abroad can be exciting and challenging for any student. While you will get the chance to experience a brand new way of life, you will still be a stranger in a strange land. The most difficult thing for any person to do is absorb the content of their studies while adjusting to a serious change in culture. It always helps to use advice and information from people who have been to the country you are headed to in preparation for your trip, but nothing beats first-hand experience. In order to make your transition easier, there are a few things you can do to be more prepared for your new adventure and get the most out of it.
Get Your Paperwork in Order
Your trip could go bad quickly if your passport, student travel visa, and any other necessary paperwork are not in order. An incomplete passport could become a safety issue if you are stopped at an international checkpoint and your paperwork is not up to par. Make sure your paperwork is signed and properly executed and contact your sponsor family to make sure that you have all of the paperwork you will need to travel safely.
Know the Currency
You may find some friendly vendors and other people in your new country who are patient and honest with you about their currency. But, as you know from your experiences at home, not everyone is accommodating to strangers. You need to take the time to understand the currency of the country you are headed to in order to make sure that you are able to complete safe transactions. When you do exchange the currency you have for local currency, you should only use a registered exchange agent.
– See more at: http://www.internationalinsurance.com/students/safety.php#sthash.gEqFqmfr.dpuf
To read the entire article, click Here 
This article is from International Insurance.com