Which SAT Subject Tests to Take in June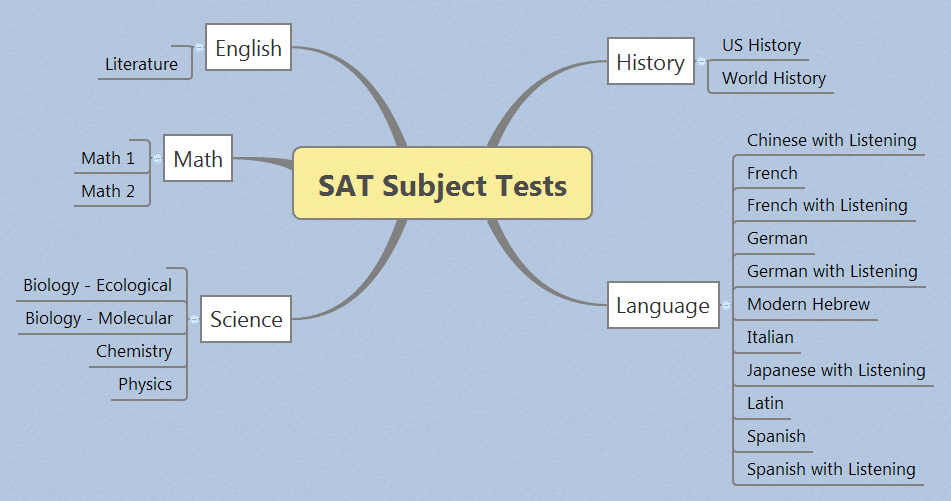 Deadlines to Register for SAT Subject Tests Soon!
Deadlines to register for SAT Subject tests are soon. How do you know if you need to take College Board SAT Subject tests?  Make your decision by:
Reviewing the test requirements of the college you are interested in or plan to apply to.
Planning to take the Subject tests when you finish that class in high school.
You can take a Subject test anytime in your high school career. Plan to take Subject tests after you finish a class with a SAT subject test. Plan for each year you are in high school
June Subject Tests
You can choose up to 3 subject tests to take in June.
Literature
US History
Mathematics Level 1 (many schools will not accept Math Level 1- so check requirements)
Mathematics Level 2 (a better Math subject test to take)
Biology (Ecology or Molecular)
Chemistry
Physics
French
German
Modern Hebrew
Italian
Latin
Spanish
Korean with listening- new in June!
Language Tests
Note there are many language tests in June. Make your choices of test dates based on availability of tests, with the exception of Korean. Most other language with listening subject tests are not the "with listening" language tests. Those are only available in November.
Register NOW:
Register NOW for your SAT Subject tests. You need a College Board account to register. If you don't have one yet, create one.